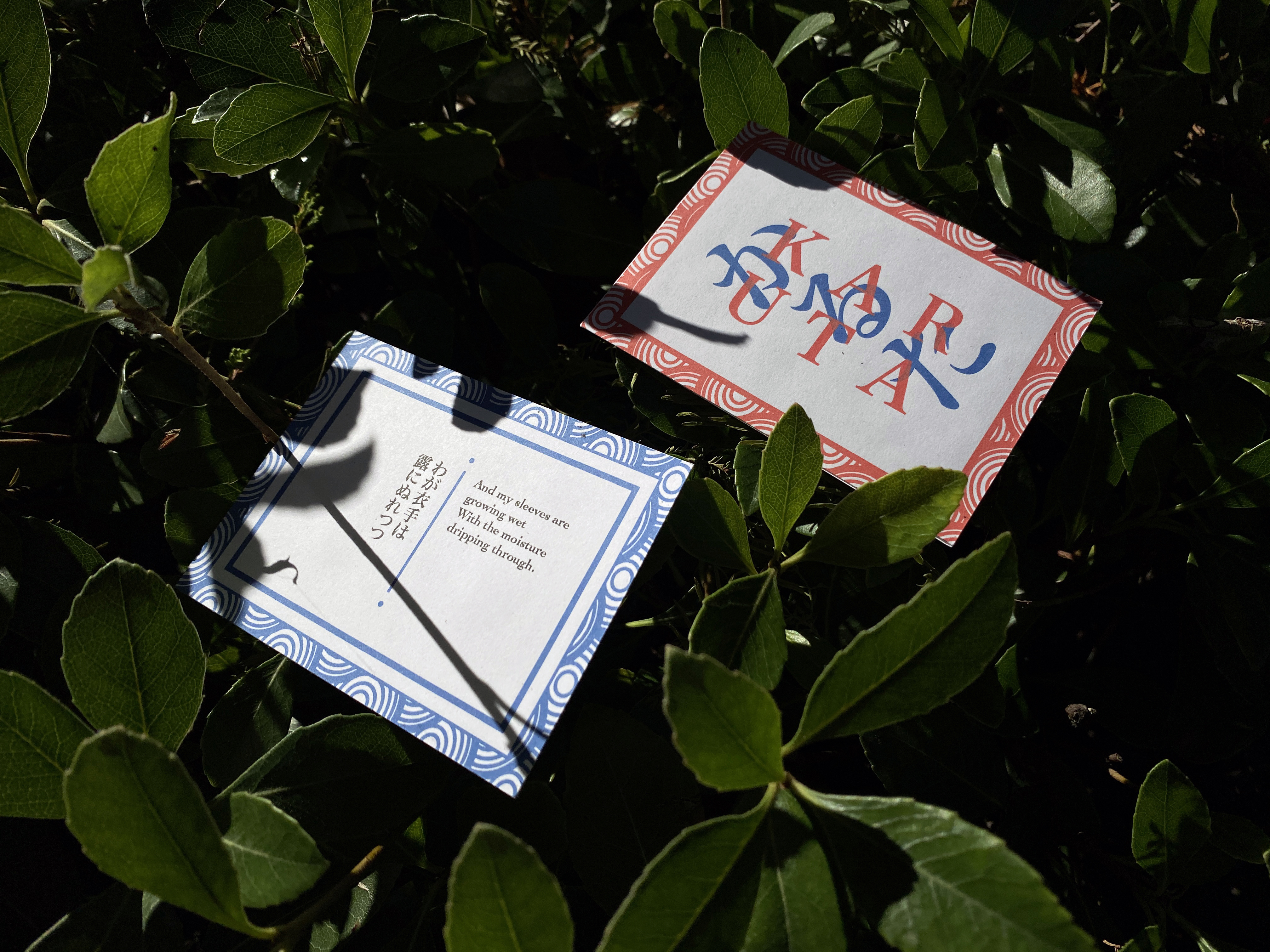 Project:
Karuta Card Game

Discipline:
Packaging & Card Design

Project Time: 4 Weeks
Role: Design & Art direction


Class: Typography 3
Instructor: Bob Aufuldish




Background:
Karuta is a common card game in Japan. This game has traditionally been played for hundreds of years, dating back to some of the most famous Japanese dynasties. The task of this project is to create a dual-language version of Karuta to help Japanese learners learn Japanese poems and culture.

Approach:
In this project, I got inspired by the traditional Japanese pattern and visual elements. I not only developed a consistent way to work with two languages, but also the experience of playing the game.